President Biography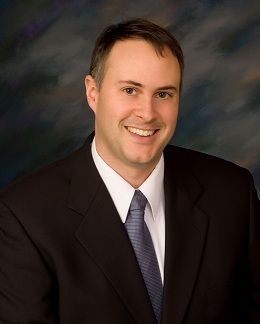 Frank F. Hays is a partner and the President of Hospice Express, Inc. His eighteen years in the durable medical equipment industry and past President of Vitalmed, Inc has served him well in understanding the unique perspective of home medical equipment in the hospice care setting.
Mr. Hays holds a Bachelor's Degree in both Psychology ('91 College of Charleston) and Business ('97 Ball State University). After graduating from Ball State University's Nationally-Ranked Entrepreneurship program, Frank started Vitalmed, Inc. and began his career in the DME retail business. In 2001 he was awarded the Young Entrepreneur of the Year Award from Ball State University and appeared on a segment of the show Inside Indiana Business with Gerry Dick. Along the way, he became certified in areas of respiratory, seating and mobility, orthotics and compression, as well as repair technician for concentrators, liquid oxygen systems, liftchairs, and power mobility.
Amid the developments of competitive bidding and the reduction of Medicare reimbursements, Mr. Hays developed the idea of the mobile warehouse that is the key to success of Hospice Express today. After implementing his ideas on a small-scale, Mr. Hays sold Vitalmed, Inc. in 2009 to pursue this new venture with old-time neighbor, Chris Hottinger. Since then, the two partners have increased the footprint of Hospice Express throughout Indiana, eastern Illinois, and western Ohio. Mr. Hays' extensive sales background of DME in the home, hospice, and skilled-care settings, coupled with his knowledge of computer and information technologies continues to add value to the overall growth and direction of Hospice Express, Inc.
Mr. Hays is a member of the Vincennes YMCA, is active CFO and Board Member of the non-profit Three Nails Project, and has volunteered his time in disaster relief projects in Staton Island, NY (Hurricane Sandy), Henryville, IN (Henryville Tornado), Miami, FL (Hurricane Andrew), and Charleston, SC (Hurricane Hugo).
His marriage in 2000 to his wife Marcy eventually resulted in two boys and two girls, membership in The United Methodist Church, and the settling of family in Vincennes, IN.